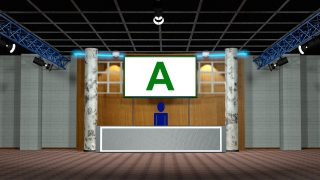 Playout Automation for MCR, Studio, News, Cloud, Web TV
airLIVE Playouts can be used as a standalone unit or database-driven workflow automation product in Master Control, Studio, News production, or web TV applications.
Multi-Format, Multi-Channel Automated Playout provides multiple SDI / IP / NDI streaming in 4K / HD / SD simultaneous outputs which work for gaming systems perfectly. Designed for complex schedule handling and instant on-air editing, trimming, and repositioning.
MCR, Studio, Live Production, Cloud Channel Branding
The airLIVE CG is an easy to use and powerful unlimited layer Graphics Engine designed for TV Channels, Info Screens, Digital Signage applications, and more.
Multi-Format 4K / HD / SD performance with external Fill & Key or IP Stream, NDI output airLIVE CG can brand any screen, CG Overlay, Playlist, Scheduler, Streamout, and lots more.
SD/HD/2K/4K PLAYOUT SERVER
airLIVE Playout Server Playout supports 
SD/HD/2K/4K file for 24X7 playback
Multiformat file support(AVI, MOV, MKV, MPEG1, MPEG2, MP2, MP4, VOB, H.264, MXF, DV, DVCPRO)
The Playout Server allows to schedule clip, playlist, URL and LIVE input
Schedule can be created for day, week and month
Each day schedule will be loaded automatically
Drag and Drop of clips in playlist.
airLIVE Playout Server supports NewTek's NDI for input and output, Blackmagic Design Input and Output Cards.
Its allows to connect other application with NDI like VMix, OBS, etc.